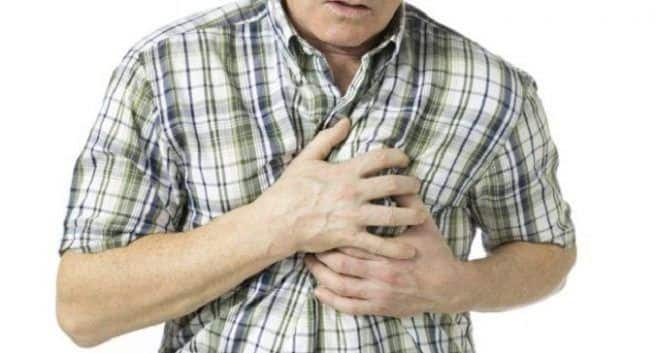 Food Safety and Standards Authority of India (FSSAI), on 30th NOV launched a mass media campaign "Heart Attack Rewind" with the aim to get rid of  "bad cholesterol" from the food supply by 2022, a year ahead of the global target by the World Health Organization to eliminate industrially- produced trans-fat from the global food supply by 2023.
From the current 5 per cent, the level of permitted trans level fat must be cut down to 2 per cent by weight to make the country trans-fat free. Trans fats are naturally present in small amounts in full-fat dairy products, lamb, and beef and increase the risk of coronary artery heart disease and stroke.
The main troublemaker here is the artificial TFAs present in the food made partially using hydrogenated vegetable oils (PHVOs). To improve the flavour stability and to maintain the oil qualities, hydrogenation is used and are very unhealthy.
The food industry makes use of the PHVOs for they are inexpensive and produces the desirable taste, texture, and long food shelf life. Commercially fried foods like chips and baked goods are typical commercial food with high TFA content.
TFAs are also produced when the oil is repeatedly reheated above 180 degrees.  Products which are made using PHVOs and fried food which are prepared by repeatedly reheating oil in commercial fryers on the streets are the major sources of TFA's in people's diet today.
Pawan Kumar Agarwal, chief executive officer of the Food Safety and Standards Authority of India was quoted saying, "We are in discussions with the industry to persuade them to reduce the number of trans fatty acids in edible oil."
He added that the food regulator aims to gradually reduce the industrially produced trans fatty acids to less than 2 per cent by 2022 and hopes that this campaign is able to educate the consumers about the associated increased dangers to cardiovascular diseases.
The campaign developed by Vital Strategies Experts "Heart Attack Rewind warns citizens about the debilitating effects of trans fat consumption on our health and offers alternative strategies through healthier alternatives.
Dr Nandita Murukutla from Vital Strategies was quoted saying, "Trans fats have no known health benefits, and put Indians at risk for cardiovascular disease and other health issues. Healthier alternatives can be used without changing the taste or cost of food. Regulatory measures paired with strategic, large-scale mass media campaigns can help reduce the growing menace of trans fat in India."
Regular TFA consumption, according to health experts, even in small amounts put's individual's health at stake. The unsaturated fatty acids contain a unique cardiometabolic which is linked to insulin resistance and metabolic- syndrome pathways.