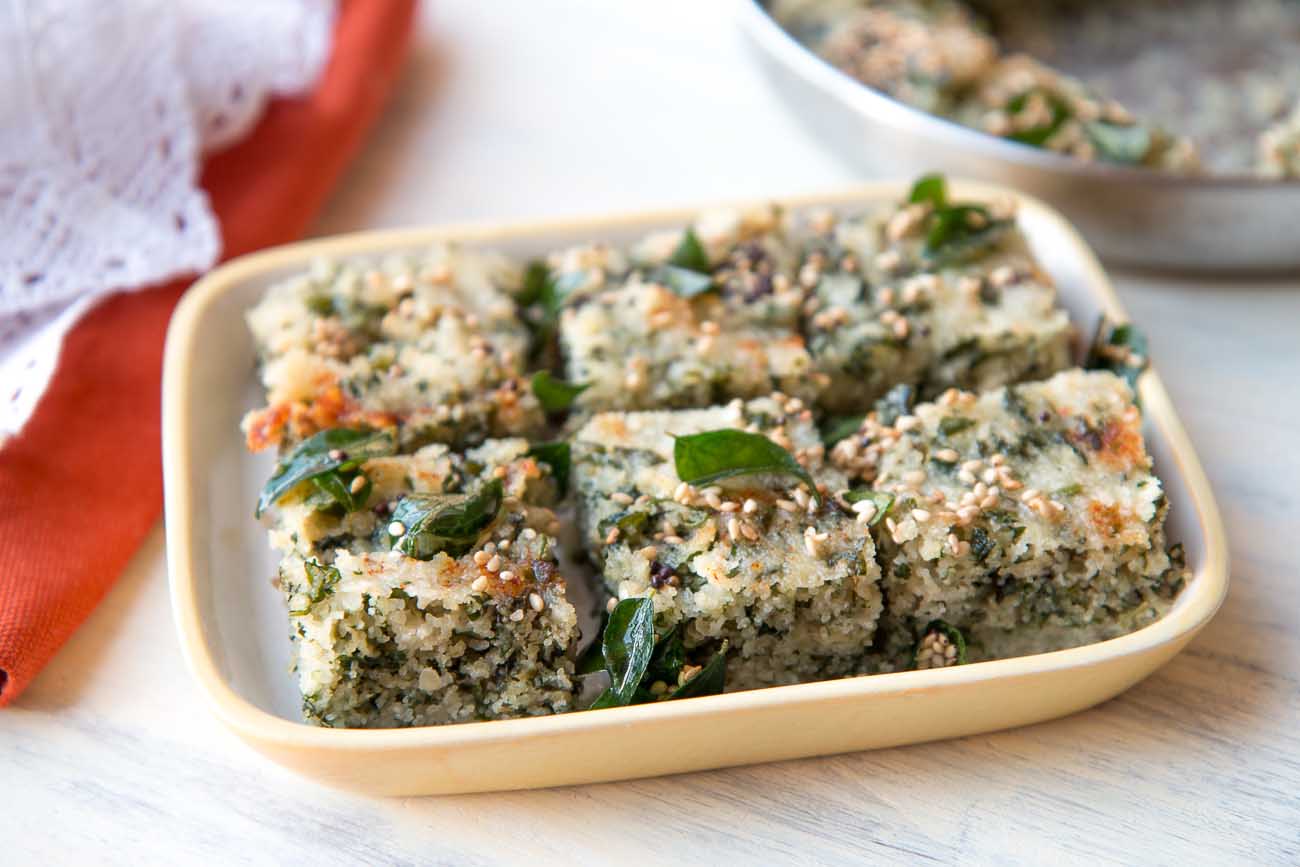 Ingredients
1/2 cup powdered quick cooking rolled oats
1/2 cup semolina (rava)
1/2 cup chopped spinach (palak)
1/4 cup low-fat curds (dahi)
1/2 tsp green chilli paste
salt to taste
1/2 tsp fruit salt
Method
Combine the oats, semolina, curds, green chilli paste, salt and ½ cup of water in a deep bowl, mix well and keep aside for 15 minutes.
Add the spinach and 2 tbsp of water and mix well to make a batter of dropping cocsistency.
Just before steaming, add the fruit salt and ¼ cup of water over it.
When the bubbles form, mix gently.
Pour the batter into a 200 mm. (8") diameter thali and shake the thali clockwise to spread the batter in an even layer.