Everybody loves trees. Trees fuel little children's dreams of climbing, swinging and playing hide and seek. Trees provide shade to sit under; their leaves rustle appealingly in the breeze, and the branches have a unique beauty even in winter after the leaves have fallen. Trees offer homes for birds and squirrels; they enrich air quality and quality of life, and it's calming to look out on a green landscape after a hectic day. But what should you be doing with your trees when trying to sell your home to picky home buyers?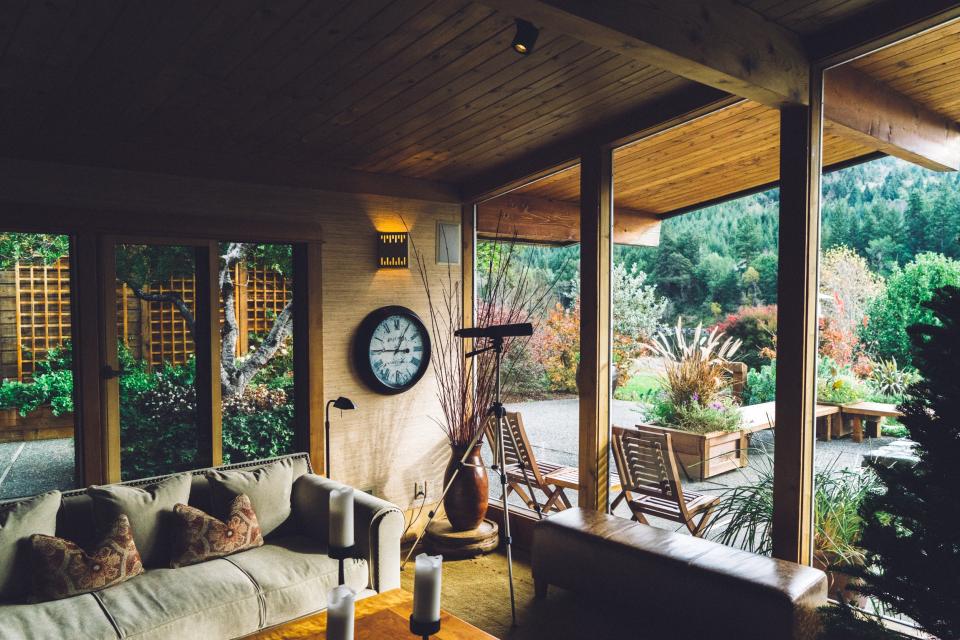 Boost Curb Appeal
Some homeowners tire of the seasonal job of raking leaves, the time and effort it takes to trim overhanging limbs, and the potential damage caused by spreading roots. Some avid gardeners might even prefer more sun than a heavily-treed lot provides. But, the curb appeal of landscaping, especially tall trees, is well-documented.
If your trees are healthy, attractive and well-groomed, prospective buyers will be more likely to love them — and your house. According to the National Association of Realtors, yards that boast mature trees and shrubbery for privacy also fetch higher selling prices and help properties sell more quickly even than yards with lush lawns and flower gardens.
Nationwide surveys place the "value added" figure of well-maintained towering trees between seven and 19 percent of total sales price. Studies conducted by both the University of Washington and Clemson University suggest that money spent on trees and associated professional landscaping can be recouped more easily than money spent on interior renovation, even popular kitchen and bathroom remodeling. If a coordinated, well-designed outdoor space includes expansive patios, stone walls and privacy in addition to tall trees, the homeowner might expect a 100 percent return on investment. The benefits of curb appeal simply cannot be understated for home sellers.
Make the Most of Trees
Like all living things, trees require the proper care in order to remain healthy and beautiful.
The question, then, is how to maintain your trees to best advantage?
Young trees need water and food, ongoing maintenance and occasional trimming in order to grow strong and tall. The right amount of irrigation and mulch are important, and pests and disease can threaten all trees at one time or another. Even older trees need pruning to look their best. And, in our neck of the woods, winter snow and ice can cause lasting damage, as can spring storms and and summer's heat and humidity.
Tree-Mendous offers a full range of tree services to area residents — from planting to giving healthful injections, from trimming and pruning to treating for pests. After a severe storm or an attack of the Emerald Ash Borer, we can assess damage to see if a "broken" tree can be repaired. If tree removal is necessary, efficient and timely removal can be arranged without leaving a mess in your yard. Also ask about stump grinding and tree cabling services.
The Value of Landscape Trees
Even though we are lucky to have the benefit of old growth species in the state, most homeowners will want to select trees that enhance their lot and their home's architecture. Experts caution owners to "do their homework," consult with a professional to formulate a coordinated landscaping plan, and begin early. Professionals note that landscapes take time to mature, sometimes as long as five to seven years to look their best.
It's important to select plants and trees that are appropriate for your locale — not only based on climate, but also on soil conditions, wind patterns, maintenance needs and any pertinent site consideration, including drainage and house placement. Young trees need care, but they are extremely resilient and adaptable, so don't hesitate to add trees to your landscape.  They will grow to be strong and healthy with proper attention.
In short, trees add value to real estate. Just don't neglect them. Keeping them well-groomed and healthy means that they will always be an asset, adding to your enjoyment for as long as you live in your home, and adding financial benefit when you decide to sell your property.