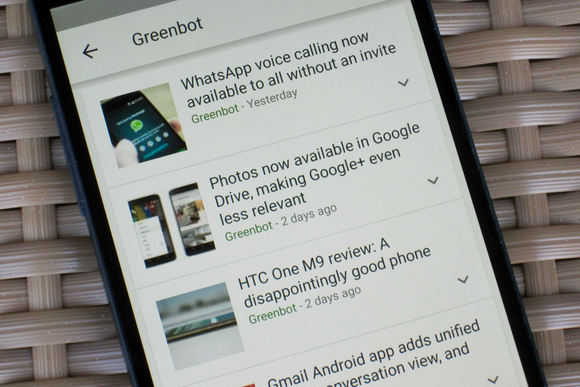 Google sometimes makes two products that compete with each other, which is why it has different news apps: Play Newsstand and News & Weather.
They're both getting some love, however, with some pretty nice sports-friendly additions to Play Newsstand and behind-the-scene work to News & Weather.
The story behind the story: Google uses both apps for different angles on the news. News & Weather is designed to give you an aggregated list of links to various articles around the web. Google Play Newsstand is more akin to a newspaper or magazine rack, with designated spots for different publishers and the ability to subscribe to digital publications.
More sports for Play Newsstand
The most prominent new feature here is the inclusion of sports scores, articles, and the option to choose a favorite team to follow. Google says you can choose a team from the NFL, NBA, NHL, and MLB with a pledge for more to come.
However, if you use Google Now to follow sports it may feel like a duplication of service. What would make this even smoother would be if Google could automatically import the teams you've told Google Now you like to follow.
Get the update in Google Play or from APK Mirror.
Publishers may start pushing apps in News & Weather
While the most visible change to the News & Weather app update is Google's new logo, a look at the code reveals a bit more. It appears that publishers will soon be able to promote their own apps, with the ability for you to install them from the Play Store.
Google has used its search app, Play Store advertisements, and other methods to push more Android app installations. This looks to be another tool for that effort.
As always, the update is rolling out in Google Play or is now available on APK Mirror.