By 2017, more than 6.4 billion Internet of Things devices were in use worldwide. By all predictions, this number stands to increase greatly in the future. People tend to use the Internet of things more and more in their lives. Even though the Internet of Things is growing, this advanced technology also has some potential security issues like malware and hackers. Whether a person uses a single device or a number of smart devices, they must also use reliable of IoT security solutions. Any safety measures used for single devices should be boosted to ensure the safety of IoT.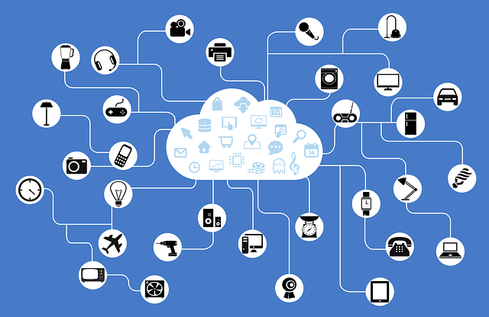 Below you can find some tips to ensure the safety of the Internet of Things:
Know what is connected
The first thing you have to do before securing your devices with any type of antivirus software, is that you have to understand what factors are subjected to attacks. One can have a number of connected devices at home apart from computers and smartphones. So, take a look on your home's connected devices like media players, game consoles, smart TVs, smart refrigerators, and check what information the devices have access to.
Protect all your devices and accounts with passwords
This is an important thing to do. You have to protect each and every smart device that you use through an internet based account with a password. While setting passwords for such devices make sure you choose a strong password that includes a combination of letters, symbols and numbers. Also, don't use the same password for multiple accounts. This is because it is easy to hack all the devices with the same password.
Don't use insecure internet connections
Using an insecure internet connection is one of the major reasons for attacks on IoT devices. Some people use Wi-Fi connections for checking their smart devices remotely from their smartphone or tablet. This isn't a secure way because the connection is not password protected. Such types of insecure connections may lead to unauthorized access to your devices and make them vulnerable to attacks. So, improve the security of your personal network by making strong passwords. Also, use strong passwords for your wi-fi connections and routers.
Maintain your smartphone in a secure manner
Nowadays you can use of your smartphone to control or maintain all your smart devices via the internet. So, if you misplace or lose your smartphone, then there may be chances for hacking and potential threats to your personal information and smart devices. So protect your smartphone with powerful mobile security programs. They can track your mobile's location, back up your data and remotely lock your phone and wipe the data in it in theft or loss cases. Protecting the phone with a password or PIN is also a good way to make sure potential thieves can't access your data.
Install a Firewall
This is a common step most of the people follow. Install a firewall in your device that can help prevent viruses, worms, and hackers from reaching your devices over the internet. The firewall does this by denying unauthorized access and traffic. Nowadays, most of the computer systems come with pre-installed firewall and if you need some extra protection install a firewall that provides more security to your devices.