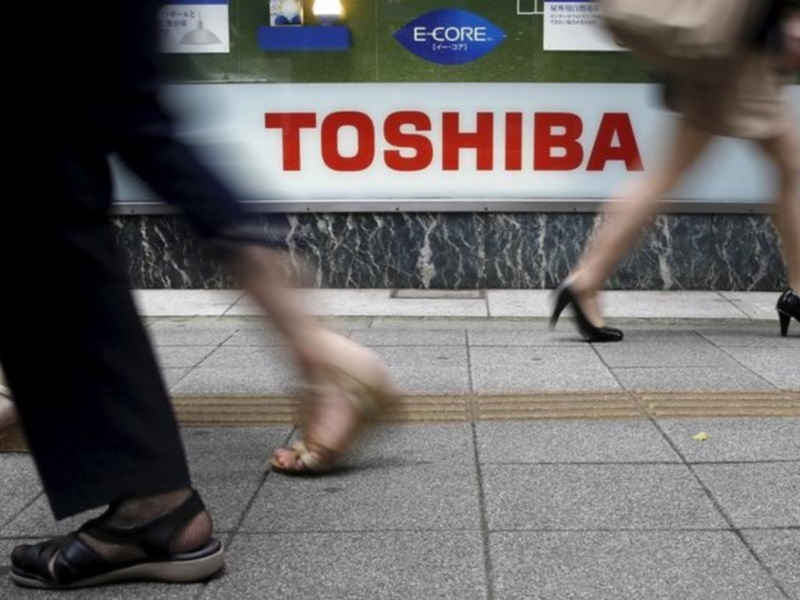 Toshiba Corp swung to a first-quarter loss on weak PC and TV sales, raising pressure on its new chief executive, who is already tasked with improving governance after a $1.3 billion (roughly Rs. 8,623 crores) accounting scandal.
Toshiba on Monday reported an April-June operating loss of JPY 10.96 billion (roughly Rs. 603 crores) compared with a JPY 47.7 billion profit a year earlier.
The announcement came a week after it reported a JPY 37.8 billion net loss for the last financial year through March to reflect more costs and conservative estimates on operations, including the South Texas Project, a US power plant project. It also said it had overstated profits going back to fiscal 2008/09 by JPY 155 billion.
Quarterly revenue fell 5 percent from a year earlier to JPY 1.35 trillion, led by a decline in PC and TV sales.
Chief Executive Masashi Muromachi said last week he was looking to restructure weak operations and reconsider strategies announced by his predecessor, who stepped down amid the scandal in July.
With Monday's announcement, Toshiba has finally caught up with its regular financial disclosures. It had twice postponed its full-year results due to the accounting investigation, raising fears the laptops-to-nuclear power conglomerate could be delisted from the Tokyo bourse.
The accounting probe found in July that Toshiba suffered from dysfunctions in governance and a culture of discouraging employees from questioning their superiors, prompting previous CEO Hisao Tanaka and several other board members to step down.